12th June 2023 - Sports Day
Children from Nursery to Year 6 will take part in their Sports Days. 
Years 3 to 6 will take place in the morning. 
Reception to Year 2 will take place in the afternoon. 
Children will come to school wearing their PE kits – with their t-shirt in the colour of their house (no football shirts) and trainers (not canvas shoes or pumps).
Please ensure your child has a bottle of water, a cap and has applied sunscreen. 
4th July 2023 - Spanish Themed Day
During this day the children will immerse themselves in all things Spanish! 
The children will learn about the country, the culture and the language. They will also learn about other Spanish speaking countries. 
The children will also have the opportunity to eat a Spanish themed meal at lunchtimes. 
A letter will be sent out about this nearer the time. 
Ask your children about what they have learnt. 
5th July 2023 – Meet the Teacher Day
Children from Nursery to Year 5 will have the opportunity to meet their new class teacher and teaching assistants.  
It will be an opportunity for the children and teacher to get to know each other, see their new classroom and will help them to settle in quickly in September. 
12th July 2023 – Summer Fair
Come and have fun at the Summer Fair!  The fair opens at 3:30pm and finishes at 4:45pm.  
There will be lots of stalls such as: chocolate tombola, cakes, food, ice-cream, bouncy slide and lots of games.  
Come and join us!
17th July - Parent's Trip
Burnley Brow parents will enjoy a trip to Llandudno.  A chance to see what Llandudno has to offer! 
18th July  2023 – House Prize
Which team will win the House Point trophy?
Members of the winning house will enjoy a  picnic. 
Good luck everyone!
19th July- Attendance Prize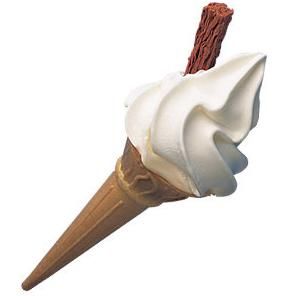 The winning classes from EYFS/Key Stage 1 and Key Stage 2 will celebrate their good attendance with a special visit from the ice cream van. 
Who will be the winning class? 
20th July - Year 6 Leaver's Assembly
Year 6 will be performing their Leaver's Assembly to their parents.
Good Luck Year 6!
21st July - 100% Attendance
A celebration for all the children who have achieved 100% attendance for the full year.  They will enjoy lunch at Pizza Hut.   
Nursery and Reception children will receive a gift if they have attended all year. 
School will be paying for this treat. 
24th July 2023 - Certificate Assemblies
Children will be awarded  to children from each class for Effort, Achievement and Always. 
Well done to all the children who were nominated by their teachers. 
Attendance is by invitation only. 
25th July 2023 - School Closes
School closes for the Summer Holidays at 2pm.
We wish our children and their families a safe and happy summer break.